Taste of Barcelona
Eat your way through Barcelona and the city's rich food culture! Taste delicious tapas, indulge your sweet tooth or learn about the local wines on a wine tasting. Book your food or wine tour here and get ready for a mouthwatering experience!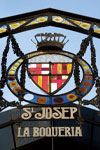 Tapas Evening Walking Tour
Take a walking tour of Barcelona's famous tapas bars and get a taste of Barcelona! It's a great way to kick-start your stay in Barcelona. You'll get an overview of the city, you also learn how to order tapas and discover some of the best bars and cafes in Barcelona. Secure your tickets, book today!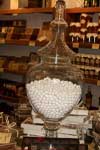 Sweets & Chocolates Walking Tour
Got a sweet tooth? Then our Sweets & Chocolate Walking Tour is definitely the tour for you. Your guide will take you to selected chocolate shops, bakeries, and cafes in Barcelona where you get to indulge your taste buds. Make sure you book your tickets from home!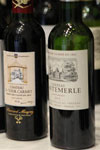 Wine Tasting
Taste and learn about the wide variety of fine Spanish wines! Your casual and fun wine tasting takes place at a unique wine shop in the center of Barcelona. Book your tickets from home and get a spot on this popular tour!